Introduction
Established in 1980, Aurotek offers a wide Variety of PCB DePanelling Systems, InLine, Dual Stage & Desktop Routers. Aurotek is OneStop Solution Provider for PCB, SMT, LCD, optical, solar and semiconductor equipment over three decades.
With hightech industry experience Aurotek delivering high valueadded service and solutions and helping customers to achiever greater value through its advanced and quality equipment.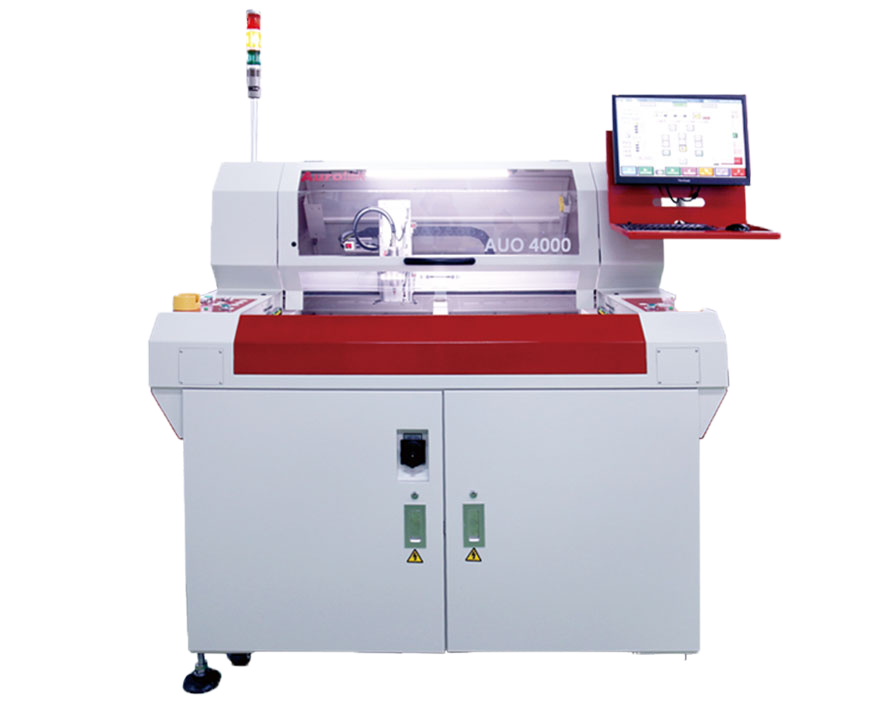 AUO 3000/4000 Series
SemiAutomatic PCbased 4axis motion PCB Separator with 2way sliding work exchanger.
AUO 3000/3000C Working area330mmx350mm
AUI 4000/4000C Working area430mmx450mm
Features
Fully automatic loading/unloading processing in line Machine

Friendly Touch Panel with 10X CCD Camera to minimize the programming time

Auto fiducial mark point check and cutting route auto compensation to ensure the cutting accuracy

HighSpeed Cutting Precision

Automatic router bit check to prevent the bit break and incomplete cutting

Precision of cutting ± 0.08mm

Carrier with Nozzles: Moving carrier with smart nozzle design enables automatic material input and production outflow

Safety area sensor assures the operator's safety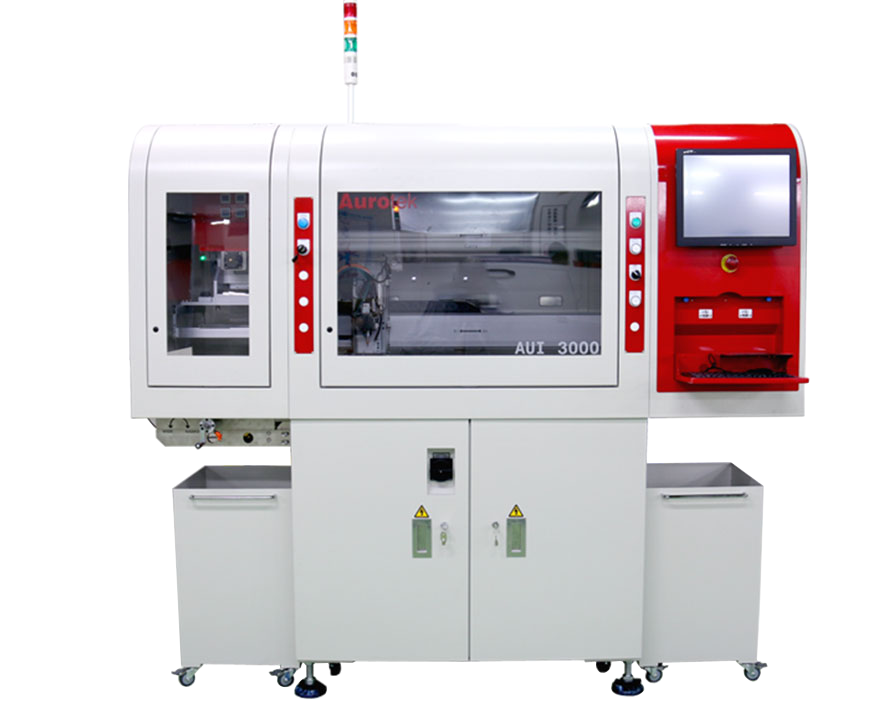 AUI 3000/4000 Series
Fully Automatic PC based 8 axes Inline PCB separator with inlet Conveyor.
AUI 3000/3000C Working area330mmx350mm
AUI 4000/4000C Working area430mmx450mm
Features
Fully automatic loading/unloading processing in line Machine

Friendly Touch Panel with 10X CCD Camera to minimize the programming time

Auto fiducial mark point check and cutting route auto compensation to ensure the cutting accuracy

High-Speed Cutting Precision

Automatic router bit check to prevent the bit break and incomplete cutting

Precision of cutting ± 0.08mm

Carrier with Nozzles: Moving carrier with smart nozzle design enables automatic material input and production outflow

Safety area sensor assures the operator's safety