Production lines for universal electric motors

Production lines for brushless motors

Production lines for traction electric motors

Production lines for starter motors

Production lines for alternators

Production lines for induction electric motors
Partnered with NIDE, we provide machines to manufacture motors commonly found in electric vehicles, washing machines, air conditioners, pumps, coolers, alternators, fans, compressors, power tools, vacuum cleaners, mixers, toothbrushes, hairdryers, and shavers.
Our machines can either be installed as standalone or as a part of an automated line to manufacture and assemble stators, armatures, rotors, and motors. In addition, our technical prowess, consultancy, and project support services result in a turnkey operation.
The motor types supported by our machines are:
Universal electric motors

Brushless motors

Traction electric motors

Starter motors

Alternators

Induction electric motors
PRODUCT SEGMENTS
While being the backbone of developed countries, the automotive industry also enables economic prosperity in developing countries. However, fluctuations in the market, regulations, and customer behavior introduce uncertainty for introducing new product technologies.
EV Motor

Alternators

Starter Motors

Wiper and Wind Shield Motors

Fuel Pump Motors

Seat Adjustment Motors

EPS (Electric Power Steering) Motors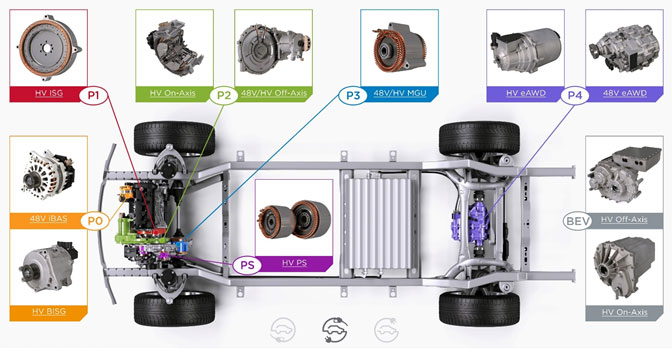 At present, the development of new energy vehicles has a significant impact on the automotive industry and the supply chain of capital machines and equipment.
Motors used in vehicles have high volumes, and their power-to-weight ratio delivers linear power throughout the rotation range, ensuring excellent efficiency and performance. However, due to the increasing importance and development of EV motors, the production capabilities must be flexible to accommodate multiple variations of motor types and sizes, including matching stators of various heights with the right machinery and automation techniques.

NEW ENERGY VEHICLES
Brushless stators meet the growing demand for energy-efficient, compact, and high-performance motors. Their usage, however, comes at the cost of complex assembly processes requiring advanced design capabilities.

Moreover, stator winding is the beating heart of the motor as it converts electrical energy into magnetic energy providing the force to drive the motor through the air gap between the stator and the rotor. The winding is usually a circuit with symmetric connection loops composed of multiple coils or coil groups. The techniques used for winding are often unique to the stator design.

An automatic motor assembly line is suitable for BLDC motor manufacturing for appliances such as washing machines. Our solution includes automated rotor, in-slot stator, and motor assembly lines to boost efficiency and constrain costs.

We are a brand manufacturers for machines producing electric motors for industrial applications such as lift motors, cooling unit motors, servo motors for machine tools, and other special applications.

We offer complete lines and machines for the power tools industry, meeting stringent quality and production requirements with tailored and innovative solutions.

Different applications call for distinct methods of winding for stators and rotors.
These processes include:
Insertion type winding

Needle Winding

Segmented type Winding

Flyer Winding
Our automated motor assembly lines are suitable for various motor assemblies: induction, BLDC, universal, and DC. Featuring fast, efficient, and accurate winding with easy set-up, tooling flexibility, and user-friendly programming.
Automated Line for High Fill Stator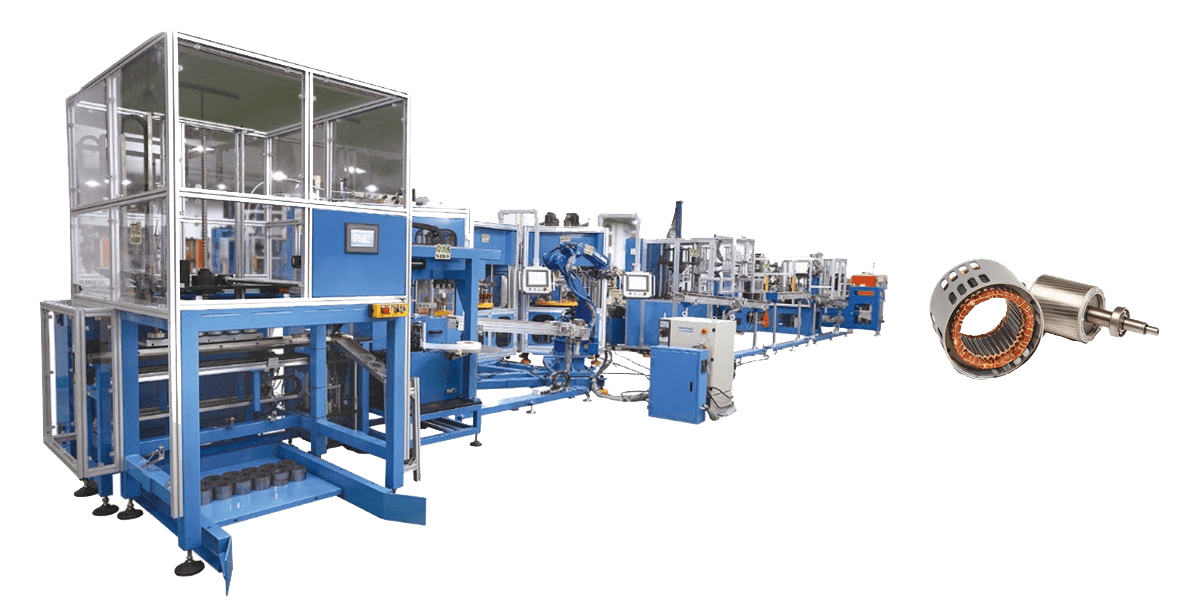 INCLUDE STATOR PROCESS SUCH AS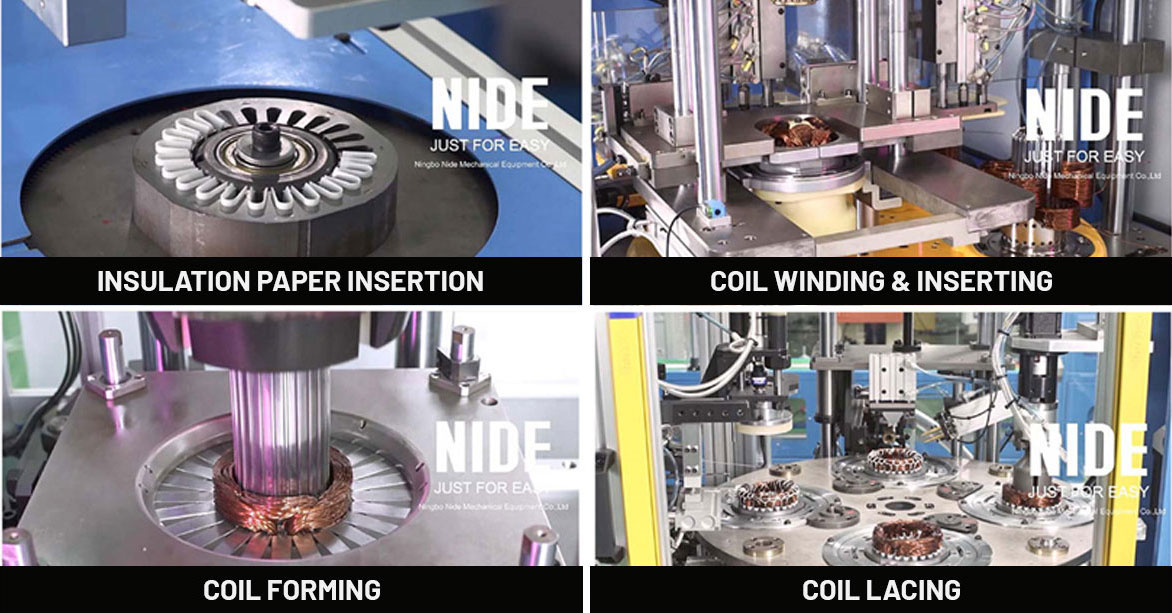 Fully automatic stator production line with robot-NIDE Mechanical
Stand alone Stator Wind & Inserting Machine
Ideal for miniature induction air conditioner, washing machine, compressor, fan, generators, and pump motors.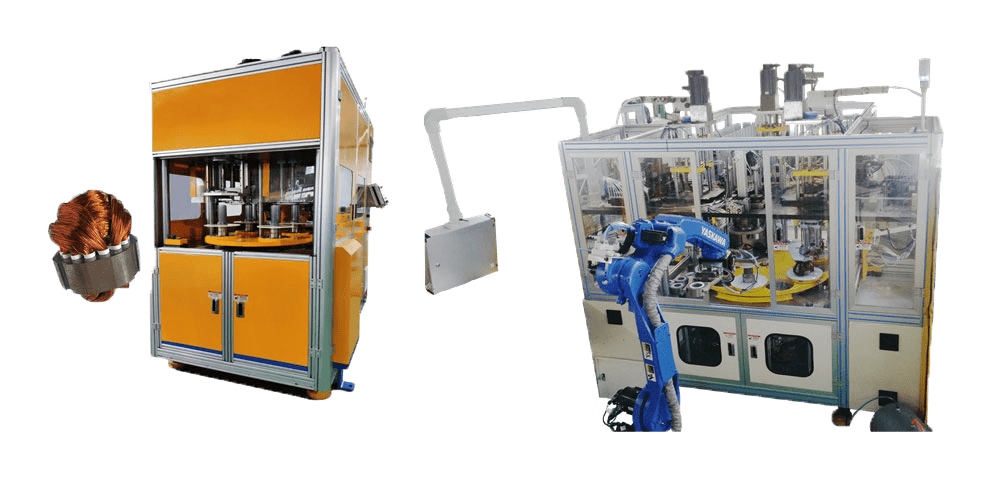 BLDC Stator – Out Runner Motor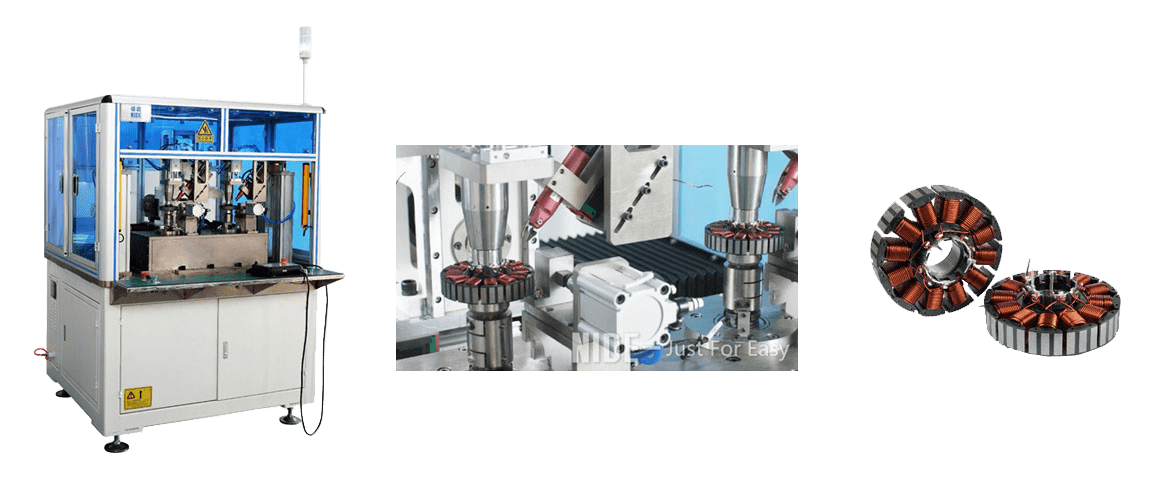 Flyer Type Winding - Armatures
Suitable for winding medium to large wire diameter armatures such as motors for application mixers, power tools, washing machine, wipers, powered windows.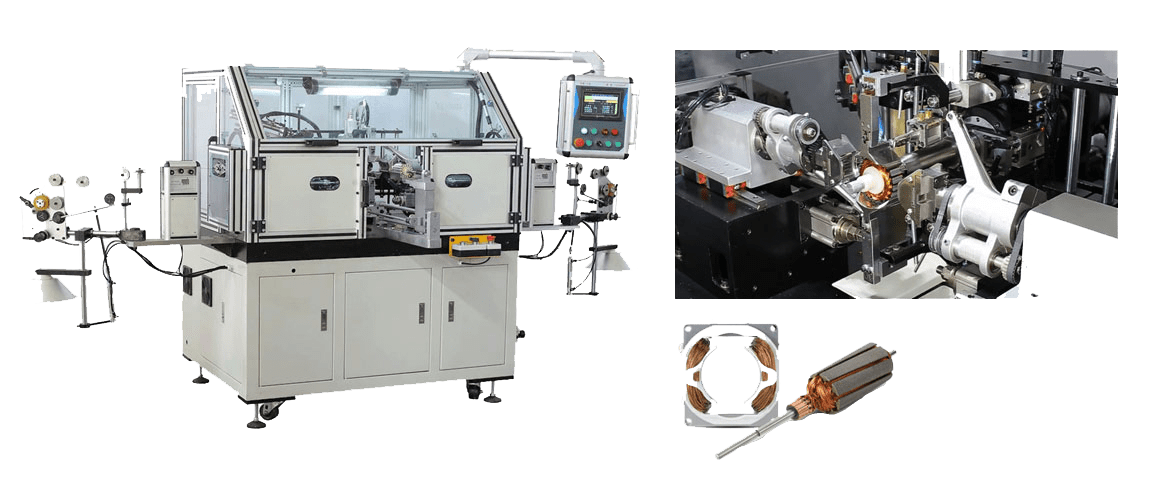 Servo Motor Stator Winding
Adopting a double-station needle winding technology solves multi-pole stator winding. In addition, the following operations can be performed during the winding process: manual feeding, automatic clamping die, Multiple tap (screen setting), wire clamping, and wire cutting.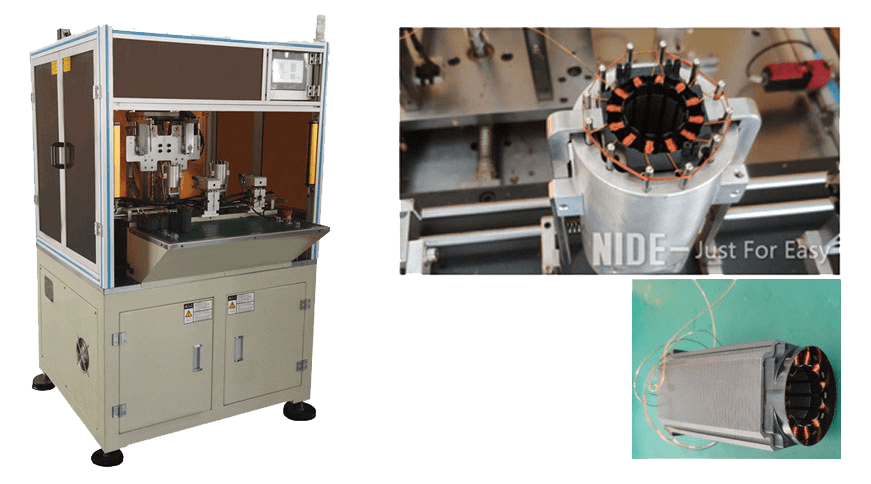 As a driving technology for new energy vehicles, wheel Hub motor technology has excellent development prospects. Some people consider wheel Hub motors as the best solution for new energy vehicle drive systems. The most prominent feature is integrating the driving, transmission, and braking devices into the hub, omitting the transmission components such as clutch, transmission, transmission shaft, differential, and transfer case.
The applications of wheel hub motors are vast, such as electric vehicles, electric bicycles, electric motorcycles, electric balance vehicles, electric scooters, and new energy vehicles.
It is lightweight and integrates power, transmission, and braking into the wheel hub. The chassis structure also saves space in the car due to its simplified design, improving the space utilization rate of the car and reducing weight by 30%.
The MCU controls the direct driven wheel speed and torque with high precision to meet different driven requirements.
We specialize in manufacturing assembly lines for wheel hub motors, including stator paper insertion, stator slot cover paper insertion, winding, and motor assembly.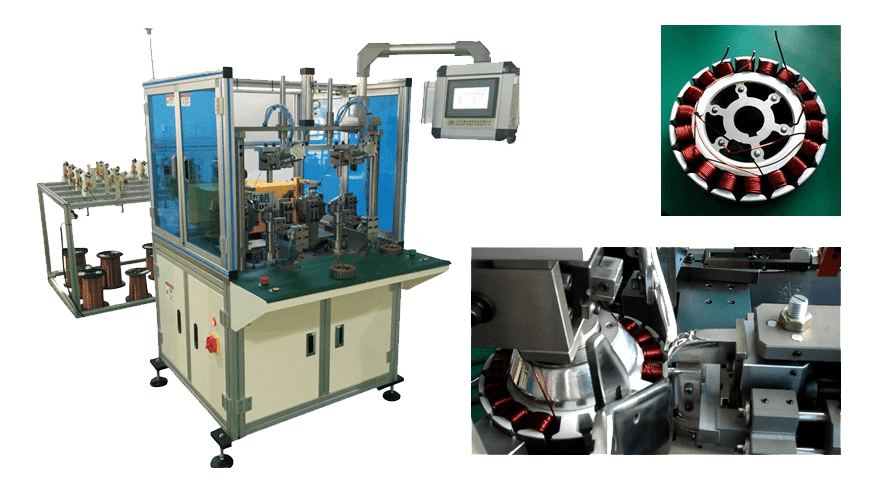 Linear Stator Winding Machine
This machine is suitable for open linear or segmented stator winding. Utilizing needle winding, it winds one stator piece at a time with manual loading and unloading. Everyday use cases are for air conditioner motors and compressor motors.
Stator Wave Winding Machine
Suited for stator coil winding for automobiles, this wave winding machine winds coils automatically. A winding insertion machine often accompanies it to automate the insertion process.

Brushless DC motor manufacturing benefits from a stator needle winding machine offered by us. This machine is ideal for a brushless range hood, stepper, fan, bladeless fan, power tools, or servo motors.