Introduction
For more than 80 years, Rohde & Schwarz has stood for quality, precision and innovation in all fields of wireless communications. The privately owned company is strategically based on four pillars: test and measurement, broadcasting, secure communications, radiomonitoring and radiolocation. The electronics group, headquartered in Munich (Germany), has a global presence and is among the world market leaders in all of its business fields
The R&S®CMW wideband radio communication tester offers universal, efficient test solutions for all modern cellular and noncellular standards. The R&S®CMW is the world's most widely used T&M platform for development, production and service. It meets all of the requirements for a stateofheart wireless communication tester. The R&S®CMW can also emulate network operation under realistic conditions for protocol and RF tests.
Today's production lines for wireless devices require an optimal combination of flexibility, performance and capacity utilization. As the leading supplier of T&M equipment for the production of wireless devices, Rohde & Schwarz meets these stringent requirements with the R&S®CMW platform. The R&S®CMW500 wideband radio communication tester and the R&S®CMW100 communication manufacturing test set are ideal for use in production.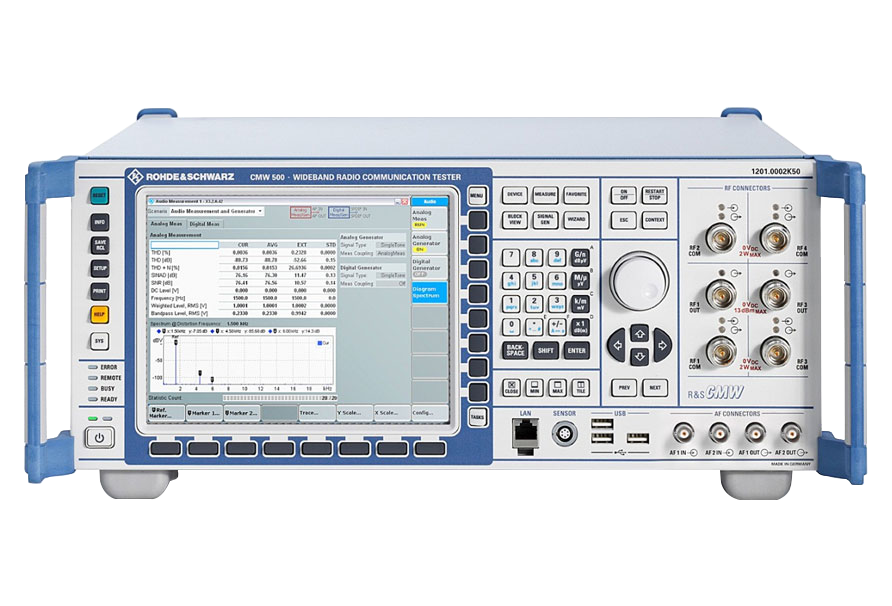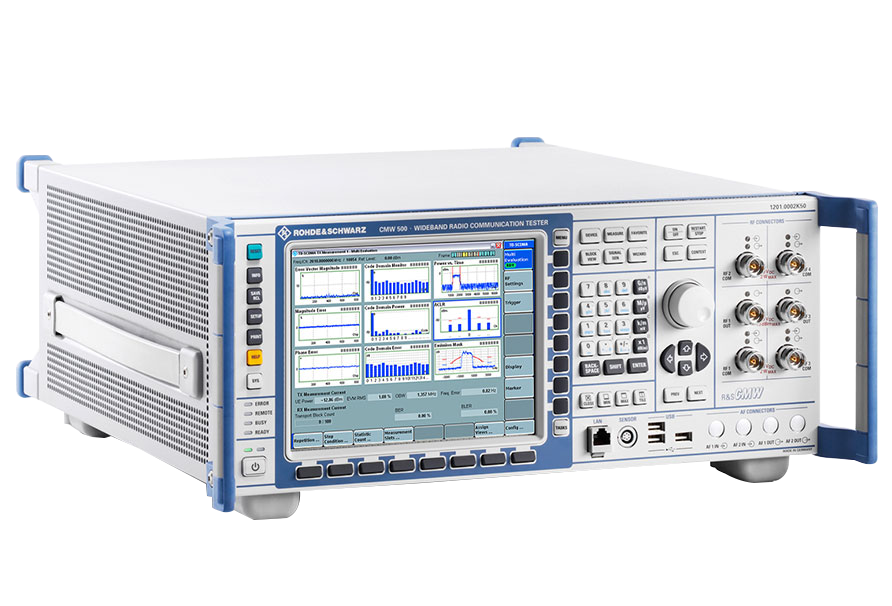 CMW500 Wideband Radio Communication Tester
The R&S®CMW protocol tester provides a complete protocol stack reference implementation of various cellular technologies such as LTE, WCDMA, NBIOT, CATM1, GSM. The protocol tester can be flexibly configured and tailored to create any wireless signaling test care for verification & integration of a wireless device protocol stack.
Advantages of CMW500
Supports both signaling & nonsignaling in one box

Supports WLAN for 802.11 a/b.g/n/ac and ax

Bluetooth: Support for BR/EDR and LE

Frequency range upgradeable upto 6GHz

Supports all cellular & noncellular technologies in one box

CMWrun turnkey production software for both signaling and nonsignaling

CMWrun supports both cellular and noncellular technologies

CMWrun supports all the popular and widely used chipsets in the market

Fully tested with chipset reference designs

Fully optimised and customisable (testing configuration, frequencies, BW , etc)

Latest CMW500 hardware is ready for 5G with CMX500 as ADD ON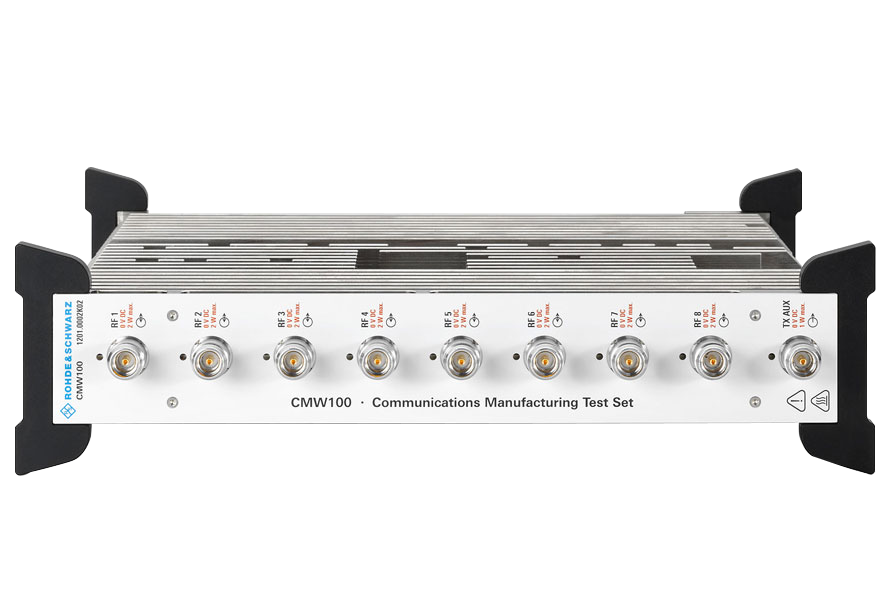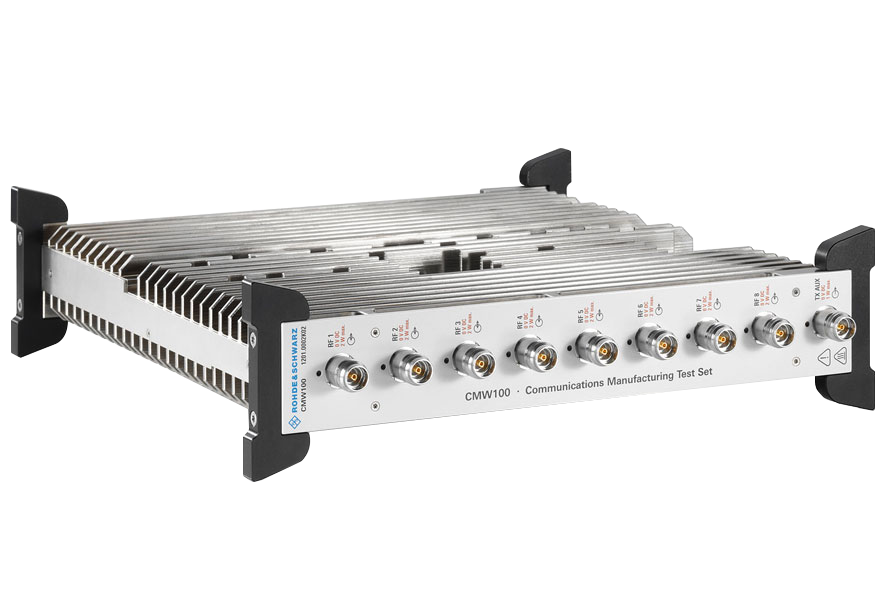 CMW100 V 06 Communication manufacturing Test Set
The R&S®CMW100 V 06 can perform receiver and transmitter tests for cellular and noncellular technologies. Like the R&S®CMW500, the R&S®CMW100 V 06 features high measurement accuracy. The R&S®CMW100 V 06 offers parallel testing and can be used to optimize test time and capacity utilization.
Key facts for the R&S®CMW100 V 06 communication manufacturing test set
Turnkey R&S® CMW run based production solution for different chipset suppliers

Support for NBIOT, CATM1, ZigBee and 5G (Sub 6 Ghz)

Support for WLAN 802.11 a/b/g/n/ac/ax for Bluetooth BR/EDR/LE

Multitechnology solution

Parallel testing on up to eight RF ports

High measurement performance

High measurement accuracy

Support of a wide range of methods for reducing test time and maximizing capacity utilization

Minimum space requirements and footprint