Introduction
RuiChi Robot (Shenzhen) Co., Ltd. is a national hightech enterprise specializing in R&D, production and sales of solder robots. It is mainly engaged in R&D and sales on intelligent soldering robots, intelligent production lines, automatic dispensing robots, automatic locking screw robots, intelligent control cards and nonstandard automation equipment's. After years of development, our company is in the leading position in the fields of industrial robot structural design, motion control algorithms, image recognition algorithms, industrial robot applications, and smart factories.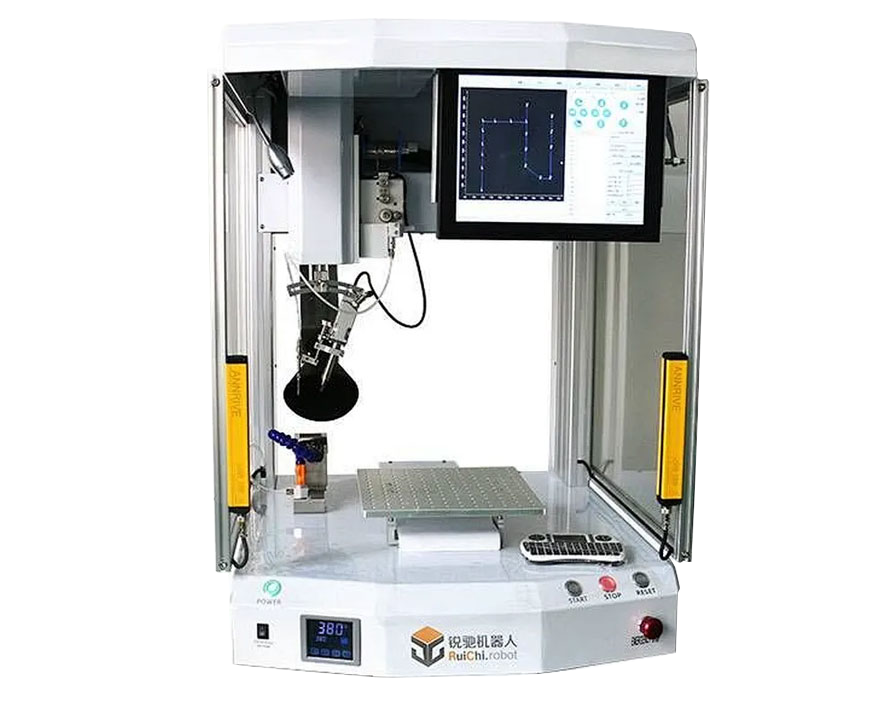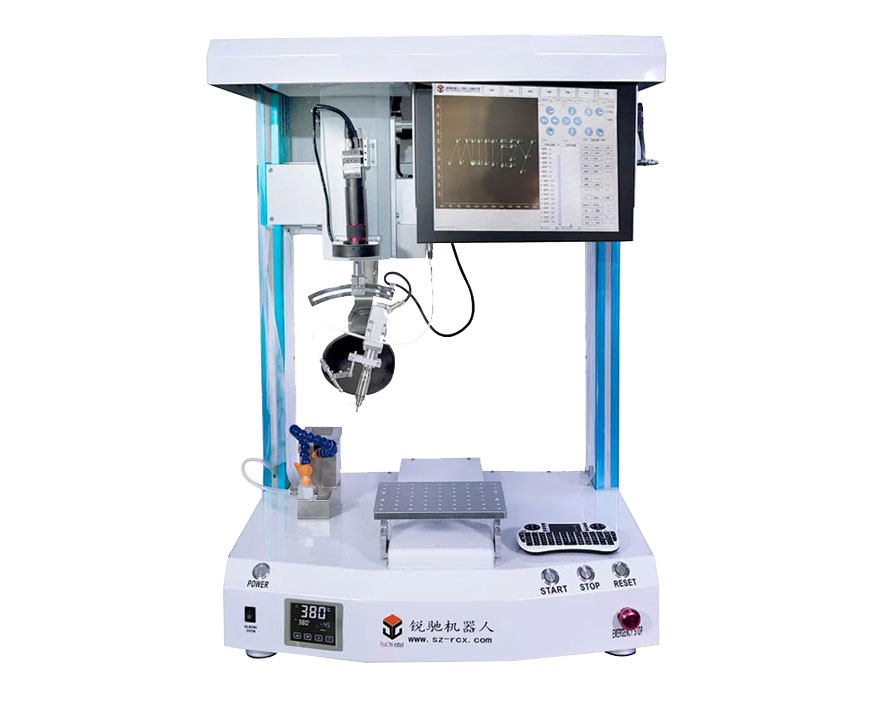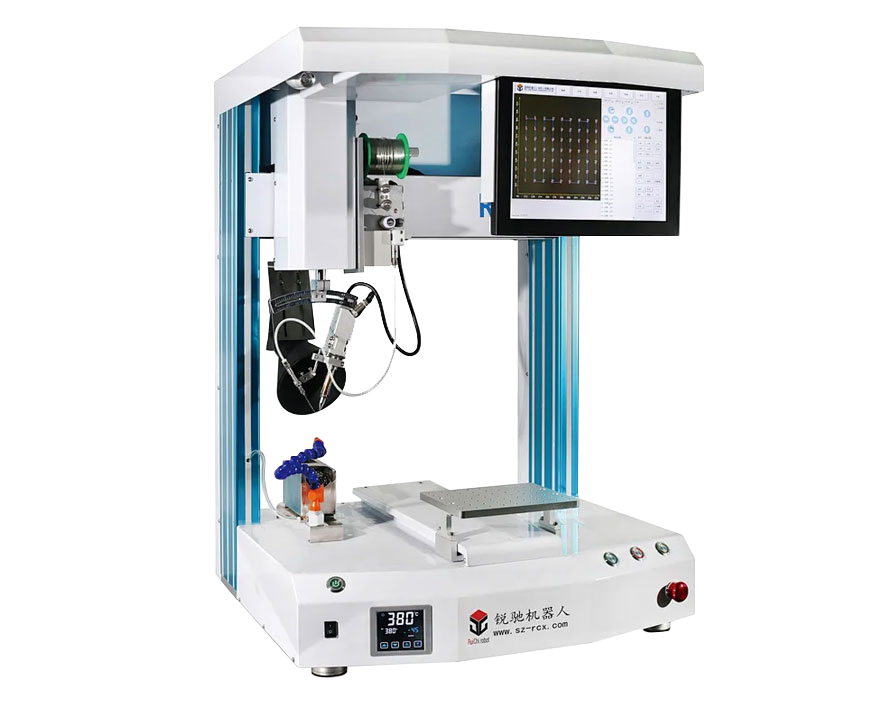 Product Portfolio
Robotic Soldering Machine

Robotic Screw Locking Machine

Robotic dispensing Machine

Robotic Odd shape component Insertion Machine

Automatic production line Machine

Flexible wire soldering technology
Core Technologies
Fast and high precision temperature control technology based on power compensation

Solder system based on Windows system Automatic detection technology of solder joint quality

Cloudbased soldering machine condition monitoring

Nonstandard plugin soldering technology

Visual System: Optical elements and photographs, position profile, motion detection
Core Competitiveness
Motion control algorithm

Image recognition algorithm

Solder pure algorithm process

Smart Aftersales Cloud Platform
Core Competence
Advanced Design Tools : computeraided design (CAD), finite element analysis, modal analysis, virtual prototyping, etc.

Precision Mechatronics System : Taking vibration, force balance, calibration, and control components into consideration to design and analyze dynamic closedloop systems with the latest analytical and measurement tools.

Servo System : Trajectory planning, multiaxis synchronization and overlap motion, selftuning, and adaptive intelligent control, nonlinear error compensation.

Temperature Control System : original 600W high power welding system, high precision thermostat system, instantaneous temperature recovery system.