Introduction
Saki Corporation founded in April 1994 Tokyo Japan. They are into development, manufacturing, and sales of 2D and 3D automated optical inspection, 3D solder paste inspection, and 3D Xray inspection systems for use in the printed circuit board assembly process. Saki Corporation has acquired a worldwide position in the field of automated visual inspection equipment for printed circuit board assembly. The Company has achieved this important goal guided by the motto embodied in its corporate principle — "Challenging the creation of new value.
Automated Optical Inspection (AOI) systems for Printed Circuit Board (PCB) production. SAKI Machines can inspect all Size Components such as 01005, 0201 and 0402s and packages like BGAs, CSPs, LGAs, PoPs, and QFNs for applications that include smart phones, tablet terminals, laptops, cloud servers, base stations, facility equipment, navigation systems, onvehicle modules, and aircraft devices.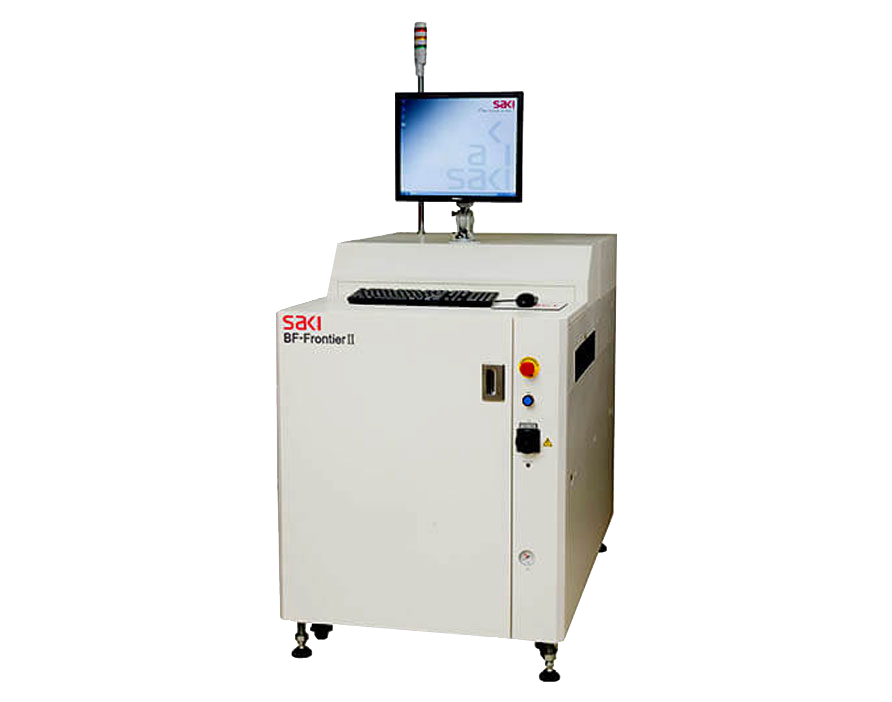 Inline High Resolution and High Speed Automated Optical Inspection System
BFFrontier II provide accurate and stable inspection results

With a superior resolution of 18μm and scanning line color CCD camera

Solder fillets on components as small as the high density mounted 0201(0603) chip, as well as IC's with 0.4mm pitch lead are easily inspected and analyzed

Saki's original alternate scanning system that captures several lighting images in one scanning

Newly developed color capturing system enable to make scanning speed twice faster than previous model

Only 10 seconds to capture Lsize board [460x500mm]. Overall tact time including inspection also become shortened dramatically, due to algorithm based line scan technology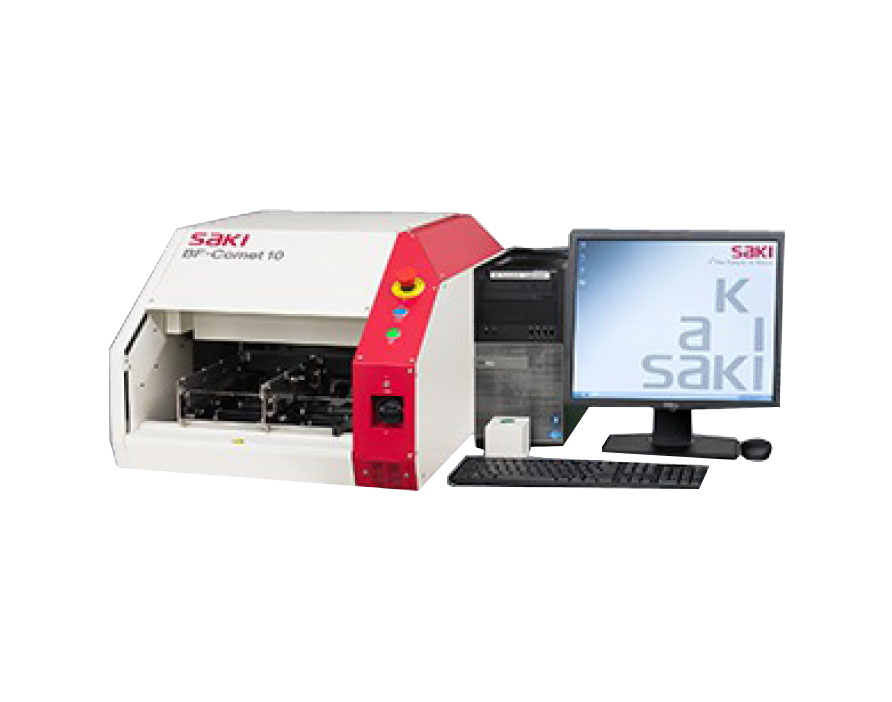 Benchtop High Resolution, High Speed Automated Optical Inspection System
Saki new desktop AOI, BFComet C.
BFComet C is designed for high density mounting PCB with 01005(0402) chips. Bench Top Model BFComet C supports PCB Size : 50*50 mm – 250*330 mm with the Resolution of 18μm. SAKI is having one of the fastest AOIs in the Inspection Field with Tact Time of approx. 13 sec and Image Scanning can be done within approx. 7 sec for this model.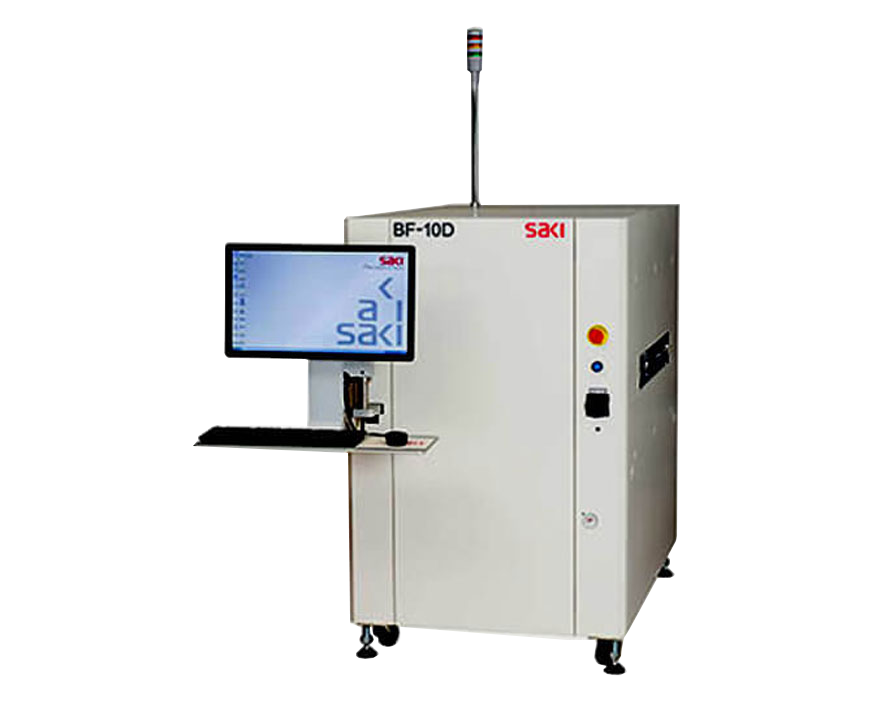 Dual Lane High Resolution and High Speed Automated Optical Inspection System
BF10D is a dual lane automated optical inspection system with Saki's original alternate scanning system which provides high throughput

Additionally, programming has been greatly improved, and brings enhanced productivity

Scan time is 30% faster. Operating system is 64 bit with multicore processing, enable faster throughput and at the same time, compatible with the conventional systems

Tact time is about 16 seconds for two Msize 250 x 330 mm (10 x 13 in.) boards

High resolution imaging system through the telecentric lens, it is able to inspect densely mounted 0402 (01005) chips

Flexible dual lane conveyor design with automatic width adjustment to adapt to various placement machine and reflow ovens